</A>[img]
http://calallengypsymc.forumotion.com/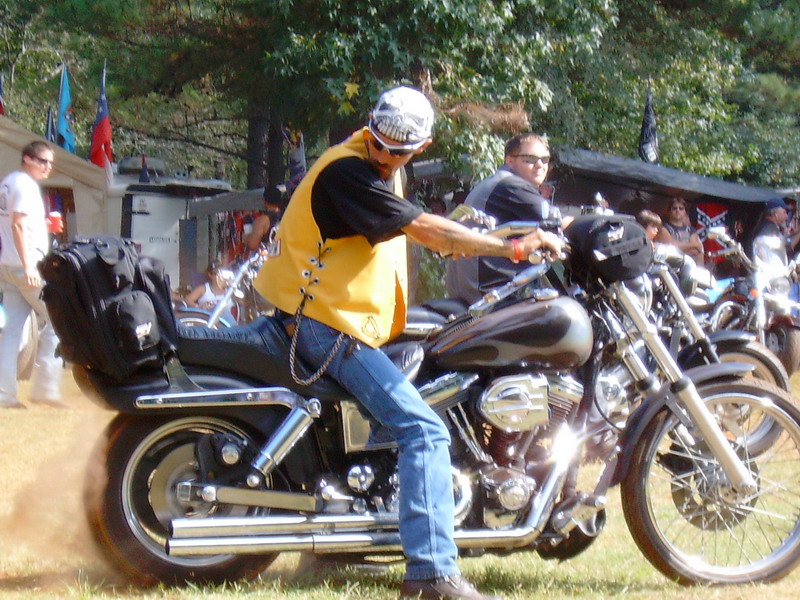 [/img]
Subject:
Fallen Gypsy - Gypsy MC Moscow Chapter Member Stunt Man
Our deepest heartfelt simpathy goes out to the family and friends of Jay William (Stunt Man) Duerer, member of the Gypsy MC Moscow chapter, who passed away July 18, 2008. Stunt Man was born on April 20, 1975; he is survived by his wife Joanne and three children: Chance, Elizabeth and Adam, all members of the Moscow chapter.
A viewing will be held on Monday, July 21, between 6:00pm and 8:00pm at the Addison Funeral Home located at 18630 Kuykendahl, Houston, Texas 77379. The cross streets are Louetta and Kuykendahl. The phone number is 281-350-0998.
Funeral services will be performed on Tuesday, July 22 at 11:00am. Burial will be at Magnolia Memorial Gardens located at 811 South Magnolia, Magnolia, TX 77355. The phone number is 281-356-3363.
The viewing and funeral will celebrate Stunt Man's life and he will be buried in his Gypsy colors. Stunt Man's family and the Moscow chapter invite as many Gypsys as possible to attend the services.
Please send donations to help Stunt Man's family with funeral and interim living expenses to Wade (S.A.M.) Gregory, the Moscow President at 14150 Bert Brown Road, Conroe, TX 77302. Make checks payable to Gypsy MC Moscow Chapter.
May our Gypsy Brother Stunt Man ride in our hearts and in the wind beside us until we can join him in the Gypsy MC Forever Chapter!!!